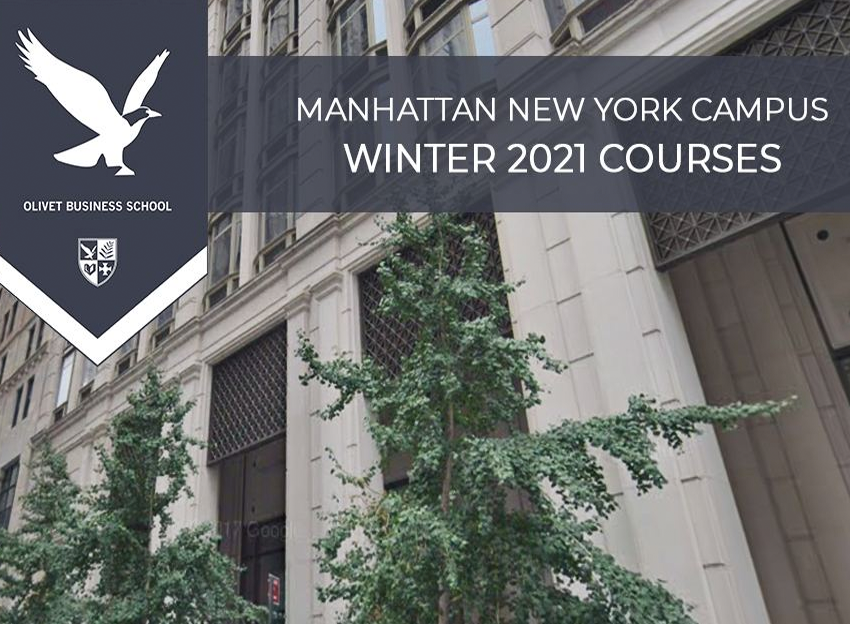 The Manhattan New York Olivet Business School campus will be introducing three courses, ECON600 Macroeconomics in the Global Economy, LEAD700 Leadership and MGMT800 Business Capstone Project, for the Winter 2021 quarter.
Macroeconomics in the Global Economy is designed to introduce classic macroeconomic issues such as growth, inflation, unemployment, interest rates, exchange rates, technological progress, and budget deficits. The course will provide a unified framework to address these issues and to study the impact of different policies, such as monetary and fiscal policies, on the aggregate behavior of individuals. These analytical tools will be used to understand the recent experience of the United States and other countries and to address how current policy initiatives affect their macroeconomic performance.
"Macroeconomics is a field full of open-ended questions, tough measurement challenges and vulnerabilities to biased ideological misuse by politicians and policy makers. Nevertheless, macroeconomics addresses some of the most important questions facing governments, global banks, multinational industries and academics. The course will provide a solid introduction to interested students," said MBA student Lee.
The course will run for 11 weeks, covering Production, Labor Market, Consumption, Investments and Growth in the first half; then Money, IS-LM Model, AS-AD Model, Business Cycle, Price and Wage and Monetary Policy in the second half.
"The Leadership course is critical for professional development as it teaches the students the skills they need to lead effectively, including the skills needed to persuade and influence people – especially those over whom they may have little direct authority," said Dean Jacob Chatterjee, Esq., LL.M. "The course helps the students to understand the role of a leader in the field and, the tasks involved, and what it takes to be a good leader."
The upcoming capstone course is the fourth time adjunct professor Sebastian Keita has received the blessing to accompany MBA students towards the finish line.
Keita describes his experience. "It is a true privilege to be able to witness our students completing their program. It allows me to understand the bigger vision of OBS first hand. I believe a Business School vision has been increasingly shaped by the student's proactive character after graduation. The students need a final positive springboard. I hope, as a School, we create the necessary spirit for that to happen," said Keita.